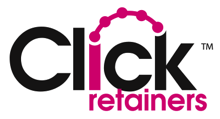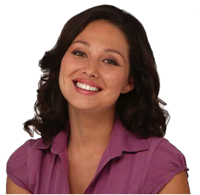 Orthodontics is a great way to move teeth BUT..teeth love to move back to their original position too. So how do we avoid this? Use a retainer to RETAIN teeth in the ideal position you want. Don't prescribe any old retainer, use a trusted Click retainer.
We developed the Click retainer right here in Australia after years of research, and what did we find out? The best retainer for a patient is the one they will wear, and that is a clear thin strong invisible retainer made with patented material that's a Click!
Patients love Click retainers and they all prefer them over traditional retaners.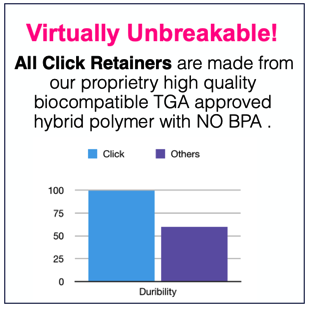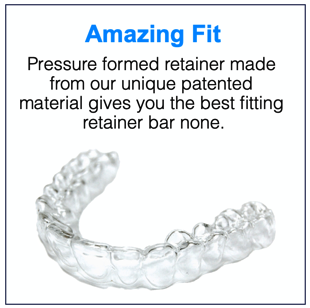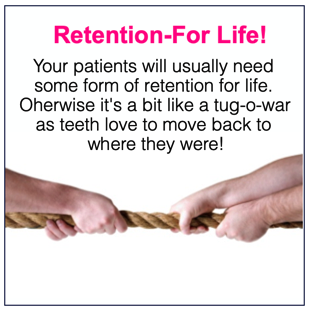 The best type of retainer for your patient is now available right here from Fabdent ! Click Retainers look so good it will be hard to notice them so patients can wear them anytime day or night. They love them. They are super clear and super strong and easy to keep clean. Best of all they are great value for money .
You cannot get a genuine Click retainer from anyone else so don't be fooled by imitations, they dont work as well !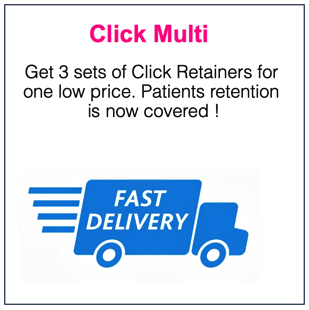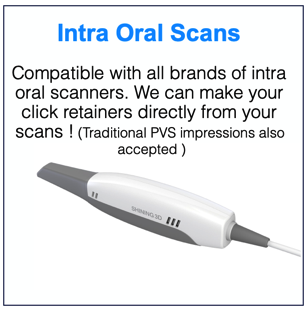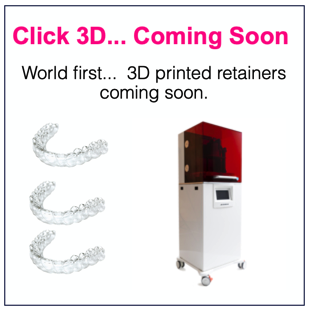 Contact Us Today
We have manufactured retainers for more than 30 years and now it's your turn to compare and find out the difference a Click Retainer from Fabdent can make to your dental practice .
Don't hesitate to contact us today .
Fabdent Products and Services © 2020